Wedding Pianist Servicing Leicester
and the Midlands
Pete Allen can entertain your wedding guests with beautiful live music, whether you're looking for a wedding pianist to play during the ceremony, or something to make your wedding party extra special.
A live musician can add so much atmosphere to your wedding reception. Pete Allen is an accomplished pianist with years of experience, who can play a fabulous selection of classical music and classical arrangements of a wide variety of popular pieces including Jazz standards, Rat pack and music from the 50s and 60s by famous and loved composers.
Pete will be delighted to talk to you about your requirements and favourite pieces.
Pete has a high quality digital piano that he can play if there is no suitable piano at your chosen venue.
Call Pete Allen on 07967 740 623 or email 
info@piano-tuner-repairs.co.uk to discuss your requirements.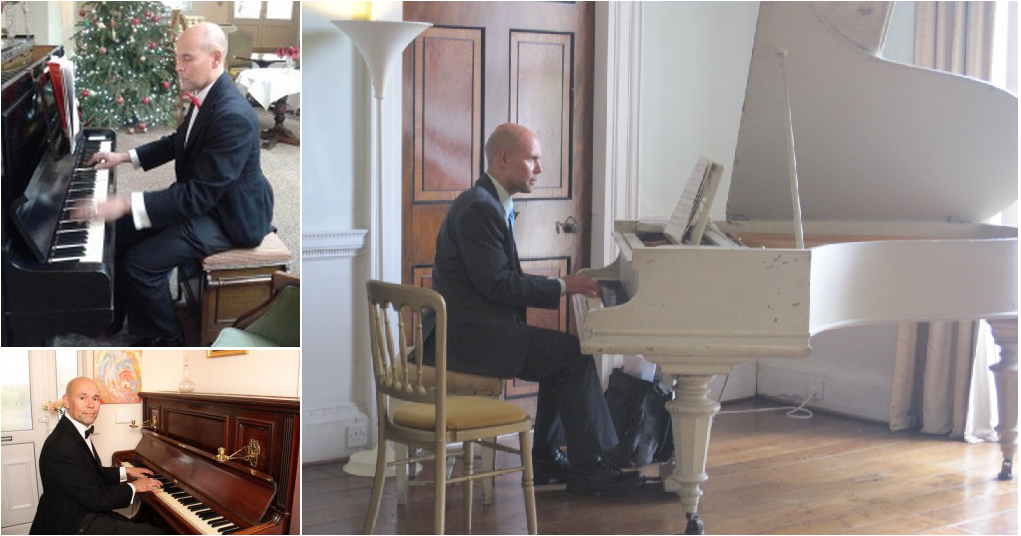 See & Hear Pete Allen in Action
Wedding Pianist Nationwide Service
While Pete is based in Leicestershire, he can travel to other parts of the country, so get in touch if you're looking for a wedding pianist.
Pete Allen can entertain your guests at weddings, parties, corporate events, private gatherings, networking events and dinners. The occasions that Pete plays at vary wildly, from lively parties in public houses, a corporate dinner at Donnington Park, and an intimate afternoon of classical music at a private birthday tea party for just four guests. Pete's versatility and experience enables him to perform excellently in all situations.
Past Events
Pete has played at Lumbers, the Jewellers in Leicester at their wonderful evenings in the upstairs function room. He enjoys performing on the Steinway grand piano which guests can hear from the ground floor as they browse the stunning jewellery and watches and upstairs as they enjoy hand crafted canapés and champagne cocktails.
Pete has played at stately homes hired out for weddings in the East Midlands like Stanford hall with the magnificent ball room where guests can admire the fresco ceiling and paintings of the Stuart Kings of England whilst Pete entertains them on the Blüthner Grand Piano.
At Kelmarsh Hall in the elegant Soul of Blue Room Pete adds romance with his playing on the Bechstein Grand. At Whittlebury Park Pete played the Yamaha which as a piano tuner he was able to tune just before the wedding. If there is no piano at the venue Pete can bring his own electric Kwai Piano.
Special Moments
Apart from at the ceremony itself which is of course the most special and important part of the wedding day there are times during the celebrations when live piano music is the perfect entertainment, for example, during the reception drinks and while the bride and groom are with the photographer and need their guests to be entertained and during the meal itself.
Pete can advise brides and grooms on their choice of music for the ceremony and the reception as he is often asked to play at both. That most special moment as the bride comes down the aisle requires just the right music.
One of the most beautiful pieces is a modern arrangement of "Here comes the Bride". Other pieces have been "First Arabesque" by Debussy, the theme from the film "Up" by Giacchino, Isnt she lovely by Stevie Wonder. When it is possible Pete arranges to play special requests for weddings. Sometimes favourite pop songs are not suited to the piano but he has had success with many including and the Star Wars theme tune "Cantina Band" by John Williams.
Christmas Music
At Christmas time Pete plays all the favourite Xmas songs like "White Christmas" by Bing Crosby and sometimes people gather around the piano to sing all the well-known Christmas Carols. There really is nothing like a live pianist to set the scene. Pete has found it a joy to perform for so many wonderful people on their special occasions and maybe he could help you to make your event very memorable too.
What Our CUSTOMERS are saying
The reactions of the wedding guests are wonderful as they are enthralled by his playing and he really communicates the music to his listeners. His cocktail repertoire sets the scene for an elegant occasion and if required he can wear his top hat and tails which adds instant style to the proceedings.
With a carefully selected set of jazz pieces, Rat Pack numbers, modern classics and favourite popular songs he creates an atmosphere of romance and sophistication.
Find out what our customers are saying about our Piano Tuner services
"Thanks Pete for tuning my compact Bentley piano today and for coming out in such awful snowy weather 😊 It sounds beautiful now and I'm going to really enjoy my lessons now that it sounds so fantastic. Thanks for the beginners tips too they were very helpful. Will definitely book in again when it's out of tune again. I'm pleased and relieved to hear that it has no serious problems or needs any major repair considering its age lol 😂"
"Friendly repair and tuning service, many thank Pete."
"Wonderful experience. So pleased to have my old piano tuned after years of neglect, it sounds so different now. Highly recommend, thank you!"
"Pete tuned my piano yesterday and did a great job. My daughter is very happy with it and looking forward to her next lesson tonight! I'm so pleased to have found a new piano tuner 🙂"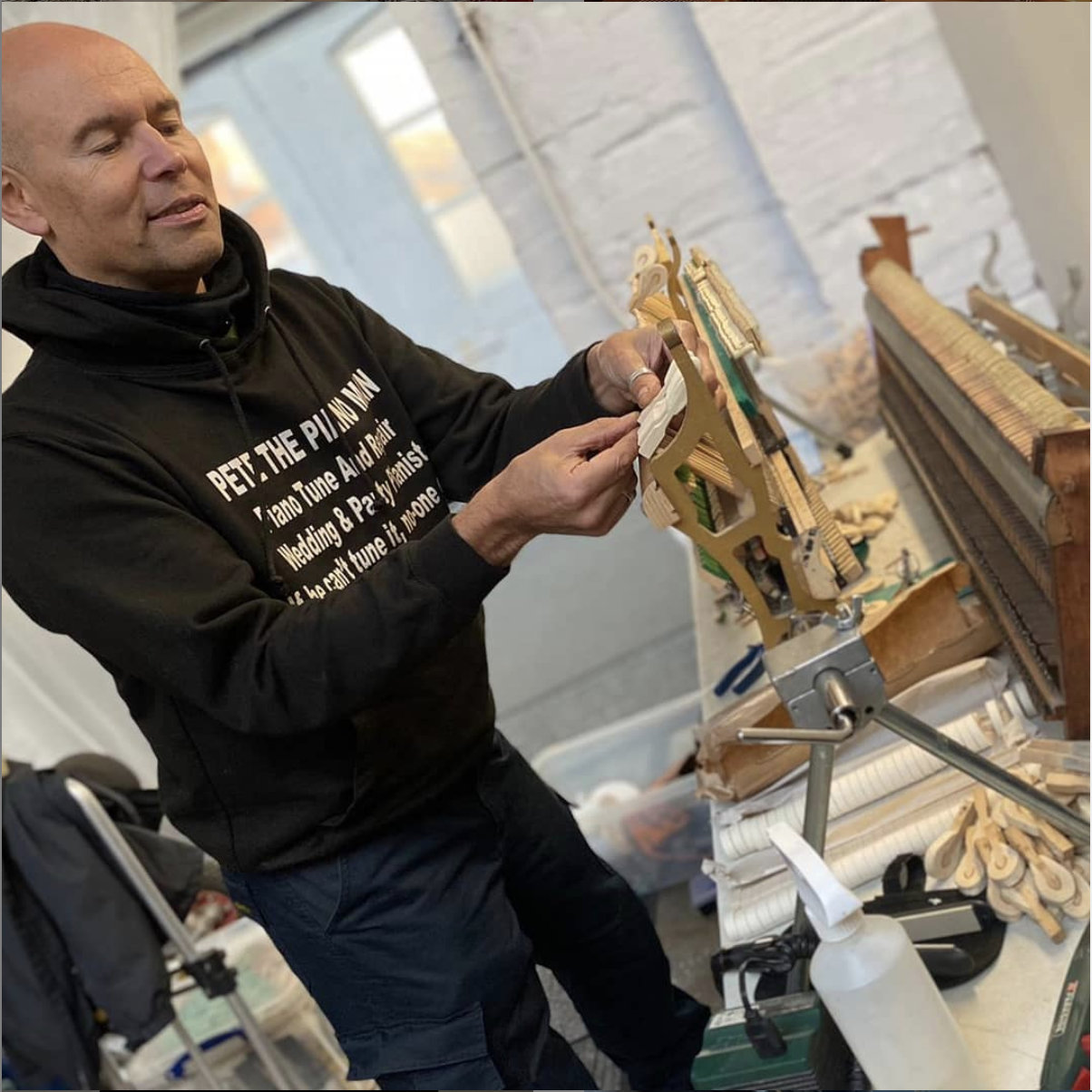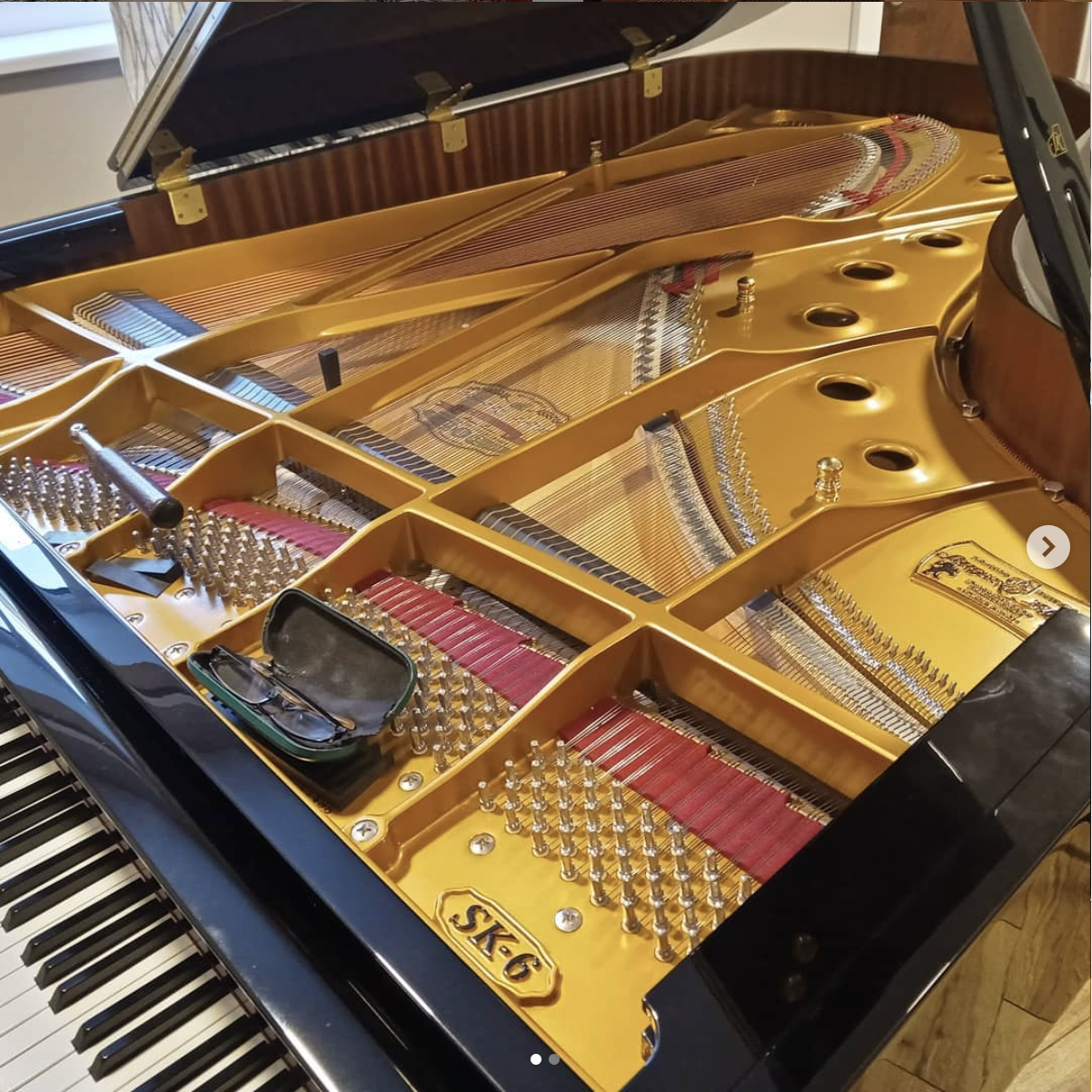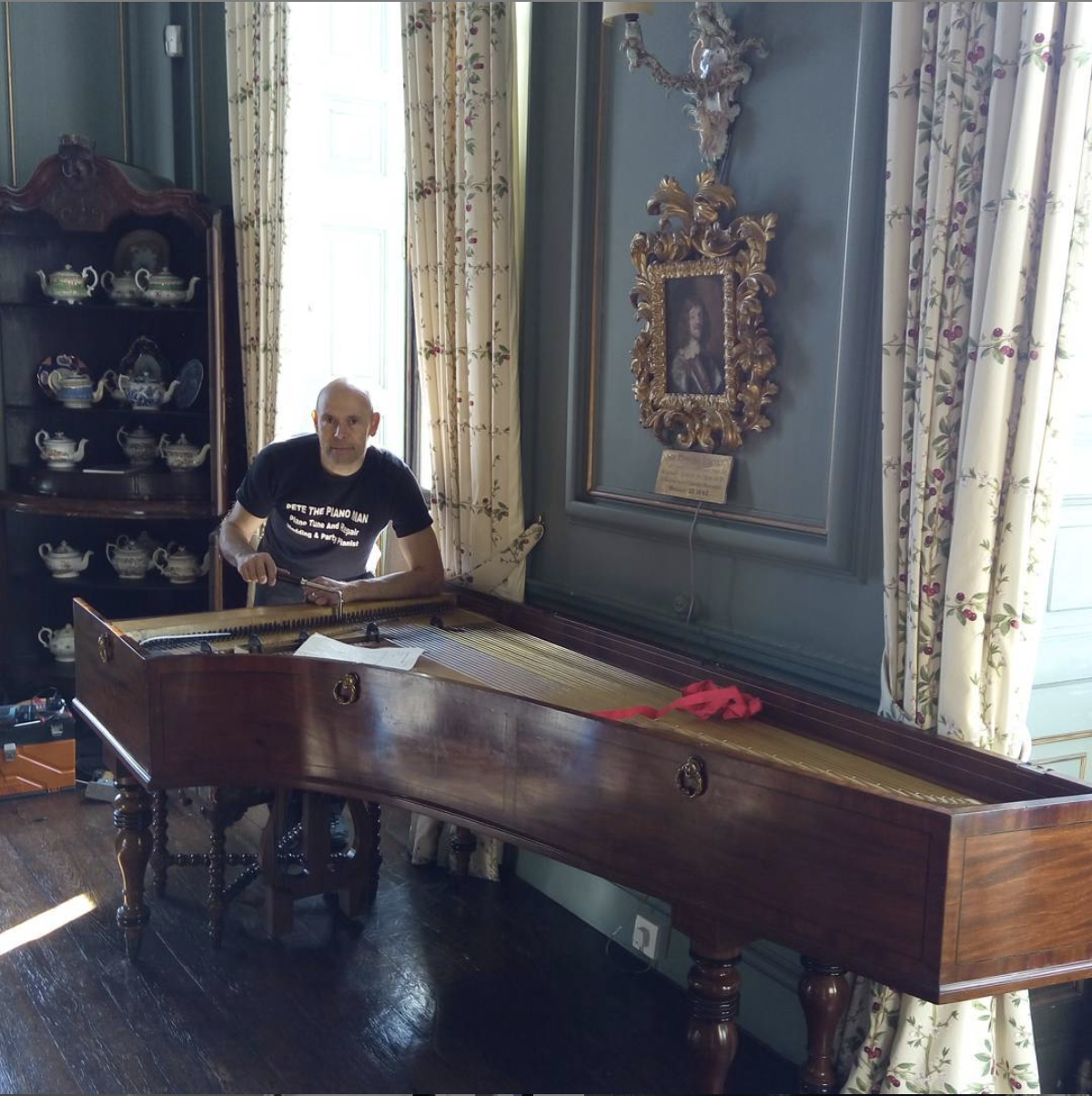 I'm also a professional pianist so I always give the piano a quick play after a tuning just to make sure that everything is ok from the pianists point of view. Often the impression of a piano from the playing point of view is slightly different from that of the piano tuner's. A piano can sometimes play better than might be expected!
If time is allowing I sometimes polish the pedals of some of the other brasses. It's amazing what a difference a few minutes of the right kind of polishing can do. I often give the keys a quick clean too. It's surprising how much dirty can be on the keyboard without anybody really knowing it.